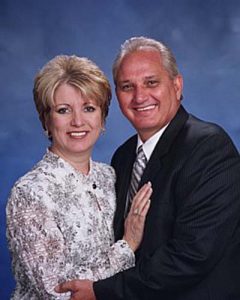 We have seen so many things transpire throughout the many years in ministry. When becoming the Pastors at Gleaner Church the Lord gave us a vision. A vision to reach the broken hearted, to help mend relationships, to give hope to the hopeless. Praise the Lord, we have seen God work miraculously in the lives of those that have walked through our church doors. He isn't doneyet and I encourage you to come and be a part of the great things going on for the Kingdom.

Our ministry is based on Jesus Christ, the Hope and Restorer of the brokenhearted.

We are so blessed in seeing the fruits of his wondrous works in our labor. We believe the trumpet is at his lips and soon to be sounded, therefore there is no time as this to be a part of the amazing things the Lord is doing.